A great movie, TV show, or playoff game in a cozy home theatre can be something special and the sound quality has a major impact on how your picture looks. But a new home theatre may be the smartest purchase you ever make and when choosing a home theatre receiver, there are several factors to consider. And most importantly the Home theatre amplifier plays a major role as the controller and centrepiece of your stereo or multi-channel system. 
So here in this article, we'll take you through the anatomy of a typical home theatre amplifier before considering setting up your home theatre. Let's check out.
What is a Home Theater Amplifier?
A home theatre amplifier is also known as an audio-visual receiver or an AVR.  Also, a home theatre amplifier is called a powerful kit that combines amplifiers and digital signal processors to convert the output into high-quality sound and video from a range of source devices.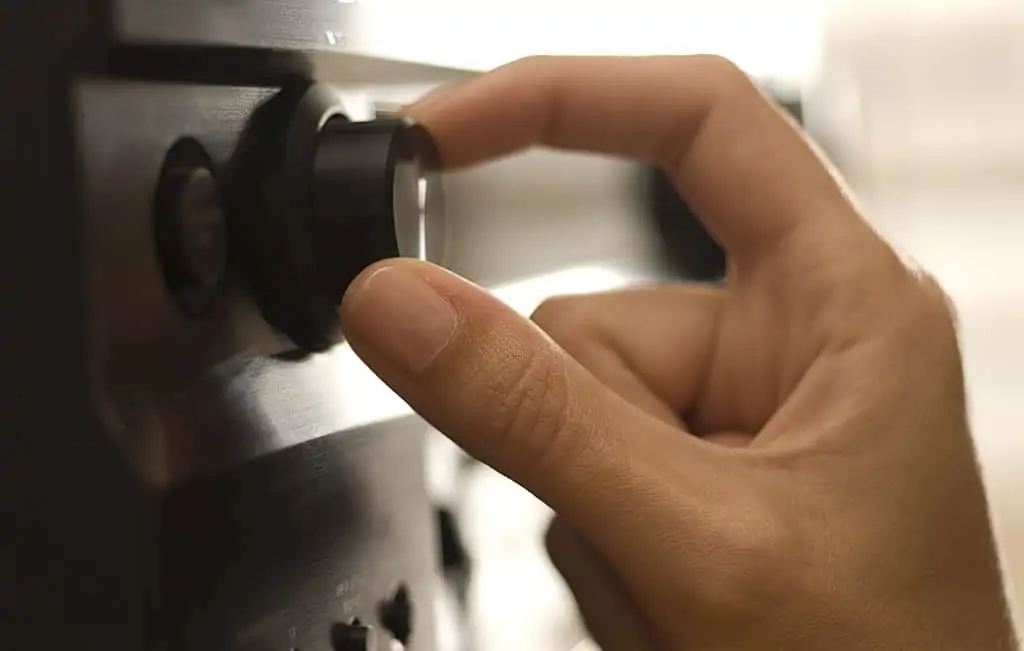 When you first open your home theatre amplifier out it may look like a daunting piece of kit. And mostly a home theatre system includes the following components:
A TV or projector and screen.

A video source that is just like the signal from your cable or a Blu-ray player.

A home theatre receiver.

Speakers, that includes centre speaker, right and left forward speakers, right and left rear speakers, special effect speakers, and a subwoofer or two.
Features To Consider Before Buying  
Take a closer look at some of these features and see how each one impacts your home-theatre experience.
Connecting Speakers
One of the most essential features is connecting speakers to the receiver. Without speakers, there's no sound but there are a few things to look out for before you run those speaker wires. The first thing is the number of speakers you will need. Maybe that can be your personal choice but make sure to gauge the size of your listening environment and decide if you prefer stereo or multi-channel surround sound.
Wired and Wireless Connectivity
Once the HDMI has developed, the wired connection option of high-resolution devices and the connectivity has simplified a bit and it has become common in mid-range receivers with five or more HDMI inputs.
These options are a good thing but it's important to assess the needs of your system. And at the same time, some receivers offer integrated Wi-Fi and Ethernet connectivity where they can access premium music-streaming services.
Automatic Speaker Setup and Calibration
Another important edition of home theatre receivers is integrated automatic speaker setup and calibration. There are some variations to this technology but they mainly aim to achieve the same thing as optimal speaker performance in your listening environment, with minimal end-user effort.
Video Handling and Processing
This feature helps to upscale lower-resolution video sources for enhanced playback on your high-definition television. And this won't transform your old VHS tapes from 480i to 4K glory but at the same time, they'll be polished for an optimized viewing experience.
Display-Based Audio Support
This feature of HDMI connectivity enables a two-way data stream, which helps to pass video through your receiver from your source device into your TV or pass audio from your TV into the receiver through the HDMI cable. 
Earlier this procedure was done via an optical or RCA cable run from the TV back to the receiver, but nowadays with the help of HDMI cable ARC functionality, it is only made sense and cut down on that extra cable run.
Multi-Room Listening
This is one of the most important features, that allows the receiver to spread the sound to other areas of your home, and not be confined to a single room.
Choosing the Right Receiver
It's important to choose the right receiver or amplifier that is best suited for your speakers, source components, and listening environment.
Also, read 5 Best Amplifiers for Home Theatre for 2021
Best Big Amplifier Brands 
There are many amplifiers in the market and many look similar. If you're finding it tough to pick the best, here we've listed some top brands to help you.
Arcam: It was one of the most building amplifiers since 1995. It mainly aims to create a natural sound through quality engineering.
Marantz: A Marantz includes high-quality AVRs and it's another brand that has won multiple awards from Home Cinema, AV Forums, and What Hi-Fi?
Pioneer: This Japanese model was formed in the 1930s and it is known as one of the best AVR brands. Also, it has been marked as the first domestic speaker made from moving parts, the A-8.
Onkyo: Onkyo, a Japanese firm that was established in the year of 1946 and is one of the most established AVR designers.
Sony: Sony is one of the top brands and needs no introduction. Their main aim is to fill the world with emotion through creativity and technology.
An amplifier mainly uses an electrical current to increase the volume of your music. So before choosing the product make sure to choose the right one by researching and finding the right features.