Shopping for a good pair of headphones can be quite challenging when you consider the sheer diversity of the many kinds of headphones available today.
Depending on your priorities for use, there are a lot of specifications and features to consider for choosing the perfect pair that fits you, and your expected budget.
Because, make no mistake, buying a decent pair of headphones is usually a long-term investment and there is no point plunking down money on a pair of headphones that's incompatible with your devices or unsuitable for your purpose.
So, what are common mistakes to avoid? How do you go about finding the right pair for you? What are Impedance and Frequency responses and do they really matter?
Read on to find out the answers to these and more in our comprehensive headphone review.
Here, we've categorized the headphones based on their features, popular brands, build type, utility, etc. and we've selected our top picks from each category and the best in feature, for helping you make an informed selection while shopping for headphones.
Important Things To Consider While Selecting Headphones
1
On-Ear, Over-Ear, or In-Ear?
Every headphone can be classified into these three categories which have their advantages and disadvantages. You must choose the one that works best for you according to your preferences and listening habits.On-Ear headphones are usually more compact and come with smaller ear cups. They sit directly on your ear and can be foldable for leaving more space in your travel bag and are considered excellent travel companions. They can reproduce quality sounds with better highs and lows than In-Ear headphones, but they may provide poor noise isolation compared to In-Ear or Over-Ear headphones. In-Ear headphones are also called earphones or earbuds and they are placed directly inside the ear canal for providing decent noise isolation and an immersive listening experience. They are extremely compact and the best for traveling. They reproduce balanced tones and work great with your smartphones, tablets, pcs, etc. The downsides are that it can cause discomfort or pain during extended use and are not the best in detailed sound reproduction.Over-Ear headphones are generally considered the best in sound quality and comfort. They sit on your head overlapping or covering the entire ear to provide comfortable use for prolonged durations with good ambient noise isolation as well. Their large drivers can reproduce the widest range of frequencies so they are perfect for professional studio use. The downsides are that they are big and clunky so they may not be apt for traveling, but performs the best for listening at home or in the studio.We recommend over-ear headphones for personal listening at home.If you are looking for the most compact travel companion then earphones are your best bet. On-Ear headphones can provide the best of both worlds with a more comfortable listening experience and its compact build.
2
Noise Cancellation
Active noise cancellation (ANC) is a must-have feature if you travel a lot and need a reliable pair of headphones to block out ambient noise.
Headphones with ANC come with one or more microphones that listen to the environment to capture and cancel out consistent sound frequencies including the hum of an airplane engine, car, machinery, or other noise. These headphones generate a 'reverse' frequency that emits a sound with an inverted phase of the original noise and combines to form an 'interference that cancels the noise going into your ears.
There are different types of ANCs based on the placement of the microphones and can be mainly categorized into three – Feedforward ANC, Feedback ANC, and Hybrid ANC.
Hybrid ANCs are the most expensive and they work best with minimal cons.
Unless you frequently commute in airplanes or work with heavy machinery that generates steady sound frequencies, ANCs won't be of much help to block out sudden bursts of noises like people talking, honking traffic, etc.
It is recommended that you focus on passive noise cancellation with padded ear cups that offer decent noise isolation instead of ANCs if you are mainly going to be listening at home.
3
Frequency Response
Frequency response is often used to express the range of sounds that a headphone can reproduce and are commonly of 20 Hz – 20 kHz, which is also the range of human hearing.
But a more accurate measurement of how clearly and loudly the lows, mids, and highs are reproduced by the headphone can be found out from its sound signature.
You can find pre-tested sound signature ratings of popular headphones online by many independent audio tech websites. They are plotted graphically and shows how loud the headphone gets for each frequency range.
Most low-end headphones show a V-shaped sound signature.
A flat sound signature is generally considered to deliver the best performance in reproducing all the frequencies efficiently.
We suggest you compare the sound signatures of the headphones you are considering buying, and look for flat curves for the most accurate reproduction of the bass, mids, and trebles.
4
Impedance
The impedance of headphones can be conceived as the power required to run the device at its best performance. It is measured in ohms and can be found in the specification's info of your headphones.
32 ohms are generally considered to be a common standard among headphones.
Although higher impedance levels are correlated with better sound output and low distortions, you will need additional audio equipment like amplifiers, DACs, etc. to power these high-impedance devices.
If you mainly plan on using your headphones with your phone, tablet, pc, etc. you should go for low impedance devices (16-32 ohms).
Headphones with 100 ohms or more are considered high-impedance devices that require amplifiers to run the device at its best performance.
High-impedance devices won't sound as loud or accurate if you use them with your smartphones, tablets, pcs, iPods, etc. so it is very important that you match this feature with your usage requirements.
5
Budget
A decent pair of headphones can cost anywhere between $50 and $150 while high-end devices can cost over $600.
It all depends on the features and the expected performance of your headphones.
You should consider your priorities including where you will be mostly using your headphones, how accurate and balanced you need your audio frequencies to be, what all features and accessories you need your device to have, etc.
Here we have categorized almost every type of headphones you will find with all the features you will need.
But first, let's look at some of the most popular brands and their hottest products.
Top Headphone Brands
Top Headphone Brands available online
Beats
Aka Beats by Dre is one of the leading audio accessories brands.
It was founded in the year 2006 by the rapper and record producer Dr. Dre and Jimmy Lovine, the American entrepreneur and co-founder of Interscope Records.
It was later acquired by Apple Inc. in July 2014 but continues its operations as an independent company.
Their primary product line consists of speakers and headphones, the latter of which are renowned for their bass-heavy reproduction of modern music and stylish designs.
All their headphones come with apple chipsets like the W1 or H1 that allow fast connection to apple devices.
Our Top Pick:Beats Solo3
Sennheiser
Sennheiser headphones are widely considered amongst the audiophile community as the 'holy grail' of headphones in terms of both high-fidelity sound reproduction and build quality.
The company was founded in 1945 by Prof. Dr. Fritz Sennheiser and remains an independent family business that is headquartered in the municipality of Wedemark, Germany.
Their main product line consists of consumer headphones, microphones, and professional headphones that all together provide audio solutions for live music, DJing, theatre, studio, broadcast, film and video making, etc.
The 2-year standard warranty for all of their products is another reason why it is revered among audiophiles.
Our Top Pick: Sennheiser HD280Pro
Oculus
Oculus is one of the biggest virtual reality headset manufacturers that is now a division of Meta Platforms (previously Facebook, Inc.).
It was founded in 2012 by co-founders Palmer Luckey, Brendan Iribe, Michael Antonov, and Nate Mitchell, and is based in Irvine, California.
Oculus was acquired by Facebook, Inc. in 2014 and CTO Andrew Bosworth announced in October 2021 that the Oculus brand will be phased out by 2022 by marketing it under the new Meta Brand and by renaming Oculus Stores to 'Quest Store'.
Currently, the only product offered under the Oculus brand is the Oculus Quest 2, which is a standalone headset that contains integrated mobile computing hardware that runs VR games with pc connection support.
Our Top Pick:Oculus Quest 2 265 GB
Audio-Technica
Audio-Technica is another pioneer in high-performance audio equipment renowned for its hi-fi headphones, innovative microphones, and technology.
It's a Japanese company that was founded in 1962 by Hideo Matsushita in Tokyo's Shinjuku-ku.
They've won numerous industry awards for their price/performance standards and has grown in popularity for their seamless audio coverage and technical support for high-profile broadcasts including U.S presidential debates, the Super Bowl, and many other worldwide sports broadcasts like the World Cup Soccer, Commonwealth Games, Winter Games, etc.
Their headphones are extremely popular for their superior cost-effective audio and build quality, and are preferred by many professionals in the music industry.
Our Top Pick:Audio-Technica ATH-M50X
JBL
JBL is an American company founded by James Bullough Lansing in 1946, that mainly manufactures a wide range of audio equipment. It is currently owned by Harman International Industries, which is a subsidiary of Samsung Electronics.
JBL Headphones are very popular for the excellent sound reproduction and accurate tones they offer.
The build quality and stylish designs are some other attractive features that their headphones come with.
Our Top Pick: JBL TUNE 750BTNC
Best Headphones Based on Features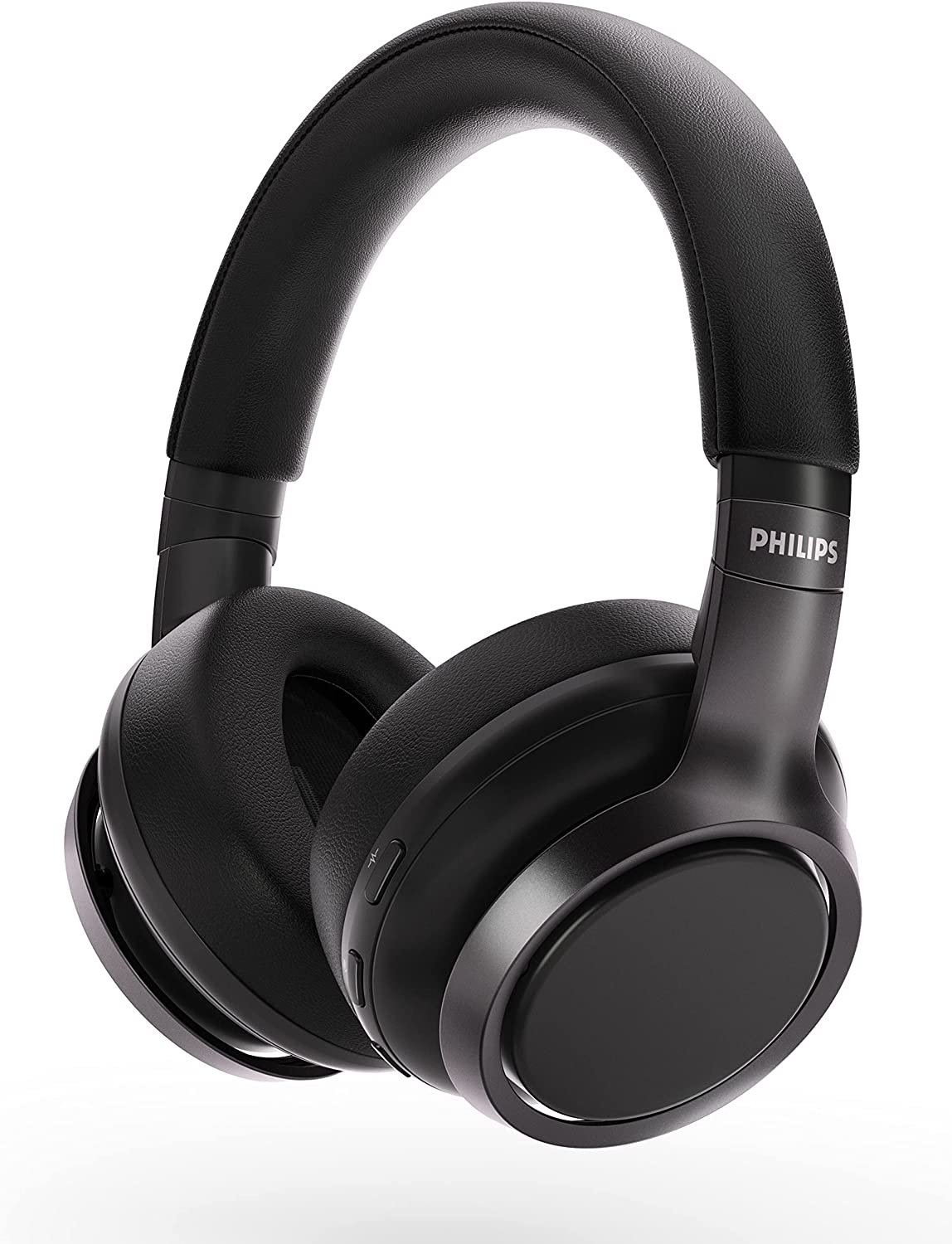 Noise Cancelling Headphones
ANC is now becoming an industry standard for many headphones in the high-end collection. They are extremely useful in loud or noisy environments and are an excellent companion for those who commute via airplanes regularly.
There are different types of ANCs available now and the hybrid ANC is generally considered as the most effective for minimizing sound distortion delivering the best sound reproduction.
Generally, closed-back headphones with decent ear cups that provide some noise isolation work best with ANC.
Our Top Pick: Philips H9505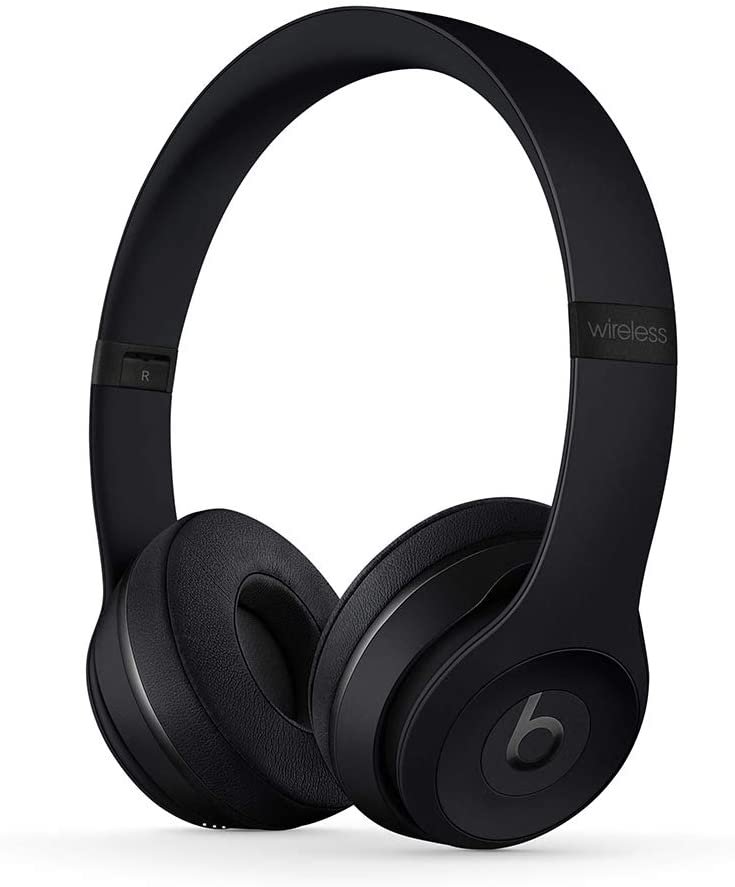 Wireless Headphones
Headphones that allow wireless connectivity is now the industry standard for most commercial headphones.
Seamless connectivity with your portable devices (smartphones, PCs, home entertainment systems, etc.) and features to switch between connected devices are becoming highly demanded.
Most wireless headphones feature Bluetooth connectivity that can have a usable range of up to 100 meters, but some use Wi-Fi connectivity.
The battery life of the device is considered an important factor when choosing wireless headphones. Anything above 20 hours of battery life is an ideal travel companion, but it is still advised to carry the connecting cable just in case.
Our Top Pick: Beats Solo3 (40 hours battery life)
Bluetooth Headphones
Bluetooth connectivity is an important feature that can be extremely convenient if you are going to be moving around with your headphones on.
Professionals rarely use Bluetooth headphones because of latency issues or 'Sound delay', which is common when using Bluetooth connectivity. It's why gamers connect their headphones with a 3.5mm or USB-based cable to avoid late responses in-game. But they are negligible when it comes to casual listening or streaming movies.
Even if you need to avoid latency issues, all Bluetooth headphones also come with attachable cables that you can use to avoid this sound delay.
Battery life is the most important aspect and generally, the longer the better.
Sometimes higher battery life can come at the cost of bulkier headphones which can be uncomfortable for prolonged listening.
Our Top Pick:Bose SoundLink Wireless Headphones II
Gaming Headphones
Gaming headphones are a dedicated category nowadays that comes with specialized features and accessories that are useful for professional gamers and streamers.
Soft cushioned earpads with good noise isolation are standard requirements for an immersive gaming experience.
An in-built or attachable microphone with some noise cancellation feature is a must-have for those multiplayer games that require constant communication with your teammates.
The surround sound feature is another aspect to consider that truly ramps up your gaming experience to give you a competitive edge. Surround sound-enabled headphones can help provide a detailed 360-degree soundscape for pin-pointing enemy sounds from all directions.
Our Top Pick:Razer BlackShark V2 Gaming Headset
Wired Headphones
Wired headphones are generally considered better-sounding headphones with the hi-res audio quality compared to their Bluetooth counterparts. This is mostly because Bluetooth connectivity reduces the bitrates of the audio file and can result in poorer quality.
While there is no significant difference if you mostly play MP3 files, the large amounts of data needed to listen to hi-res audio that comes with formats like FLAC or WAV require a wired connection for best performance.
This is why wired headphones are preferred for professional studio use.
The regular charging requirements can be inconvenient especially if the battery life of your headphones is low.
Almost all wireless headphones are hybrid and can be used with 3.5mm or USB-type cables, but dedicated wired headphones have their unique performance for studio use.
Our Top Pick:Beyerdynamic DT 770 PRO
Headphones For Music
If listening to music is your top priority then there are some features that you may want to prioritize while choosing a good pair of headphones.
Hi-res hi-fidelity audio is a must-have feature in your headphones if you want those truly immersive listening experiences rich with tones.
A balanced sound signature is also something you want to look for if you want accurate mids and trebles.
If you will be mostly listening at home without and noise isn't an issue, open-back headphones can provide a unique and stunning listening experience. Closed-backs with ANC are recommended if you are going to be outdoors more.
Our Top Pick: SENNHEISER HD 559 Open-back
Bone Conduction Headphones
Bone conduction headphones are widely touted as a 'safer way' of using headphones outdoors as they provide complete situational awareness since these headphones do not go directly inside the ears and obstruct the ear canals.
Bone conduction technology uses sound waves that make the skull bones near our cochlea vibrate slightly, which the cochlea picks up and processes into sound waves. They provide a unique listening experience while keeping us alert of our surroundings.
These kinds of headphones are highly recommended for cyclists and those who work out outdoors to listen to their favorite tracks or other audio programs and avoid potential accidents in traffic or other dangerous environments.
They are also considered less damaging to the ears, compared to conventional headphones, and more hygienic as well.
Our Top Pick: AFTERSHOKZ Titanium Bone Conduction Headphones
Audiophile Headphones
If your main priority is audio quality and accurate sound reproduction, then audiophile-level headphones can be your best option.
Hi-res audio with a balanced sound signature and an immersive soundstage is what audiophiles thrive for.
Additional features and accessories may be limited, but the detailed and rich tones that let you hear everything in your music is an unparalleled experience that only audiophile-level headphones can give.
Most high-end devices of almost every headphone manufacturer provide their best sounding headphones, the only downside is that they can be expensive.
Our Top Pick:SENNHEISER HD 800 S Reference Headphone System
B24ass Headphones
Some people prefer their headphones to give their music a little extra power in the low end, aka a bass boost.
Bass-heavy headphones slightly amplify sounds in the lower frequencies in such a way that lower notes will sound louder to you than other sounds.
Beats By Dre headphones are renowned for their bass-heavy headphones that are great for listening to certain genres of music like hip-hop and rap.
Our Top Pick:Sony WHXB700
DJ Headphones
DJs require specific features in their headphones that can improve their performance and keep the party going smoothly.
One of the most important features to look for when buying DJing headphones is coiled cables. You will obviously need to use wired headphones to avoid audio delay.
But wires can get tangled and limit your mobility in the booth. Coiled cables can extend longer and help you avoid tangles as well, so they are a must-have feature.
Swiveling earcups are another important feature if you want to do some single-side monitoring during your performance.
Generally, a closed-back design with large drivers (40 mm or bigger) can help you focus on your soundtrack during the loud environments that you will be working in.
Our Top Pick:Audio-Technica ATH-M50XWH
Waterproof headphones
For swimmers and other water-sport athletes, investing in certain bone conduction headphones, or some MP3 devices can provide a waterproof listening experience during their training in the pool or wet environments.
In-ear headphones like earbuds with an IPX8 or higher rating are suitable for wearing in the water but it is important to follow their exact directions.
Some earbuds should not be used for more than 30 minutes under 1 meter of water.
It may be better to get a Bluetooth speaker and blast your music safely away from the water, but if a reliable waterproof headphone is what you are looking for then we have our top pick here for you.
Our Top Pick:Sony NWWS623/B
Surround Sound Headphones
Surround sound headphones can give you that truly immersive cinematic audio experience in the comfort of your home.
They are an extremely useful feature for gamers who play competitive multiplayer games where locating enemy footsteps and gunfire is key to raking in those kills.
It gives you that 360-degree soundscape that can help you pinpoint the exact direction of every sound you hear.
They can give you a competitive edge in popular games like PUBG, Call of Duty Warzone, Call of Duty mobile, etc.
Usually, DAC support is needed to run these headphones at their maximum potential, which are included with the device in most cases.
Our Top Pick:HyperX Cloud II – Gaming Headset
Planar Magnetic Headphones
Headphones with Planar magnetic drivers are found to be extremely resistant to all kinds of electronic and audio distortion because of their evenly-suspended diaphragm which also gives them fast response times and minimal transient sound.
They are capable of producing even, precise sounds, without the aid of amplifiers, with the only downside being heavier than normal headphones.
It is also expensive when compared to the standard dynamic-driver headphones, but planar magnetic drivers are now making their way into cheaper and more accessible headphone variants with the promise of much greater audio fidelity.
Our Top Pick:HIFIMAN HE400SE
Best Headphones According to Shape
Open Ear Headphones
Open Ear Headphones are also called bone conduction headphones, which do not send sound waves into your ear canal. They rest outside your ears and vibrate the skull bones near your cochlea, which is picked up as sound by your auditory system.
These types of headphones provide much better awareness of your surroundings and are safer for driving, cycling, running, etc. where you have to interact with the traffic constantly.
They provide a unique way of listening and are generally considered safer for your hearing health. They are also considered more hygienic since they are completely washable and they prevent sweat build-up inside the ears.
Our Top Pick:AfterShokz Aeropex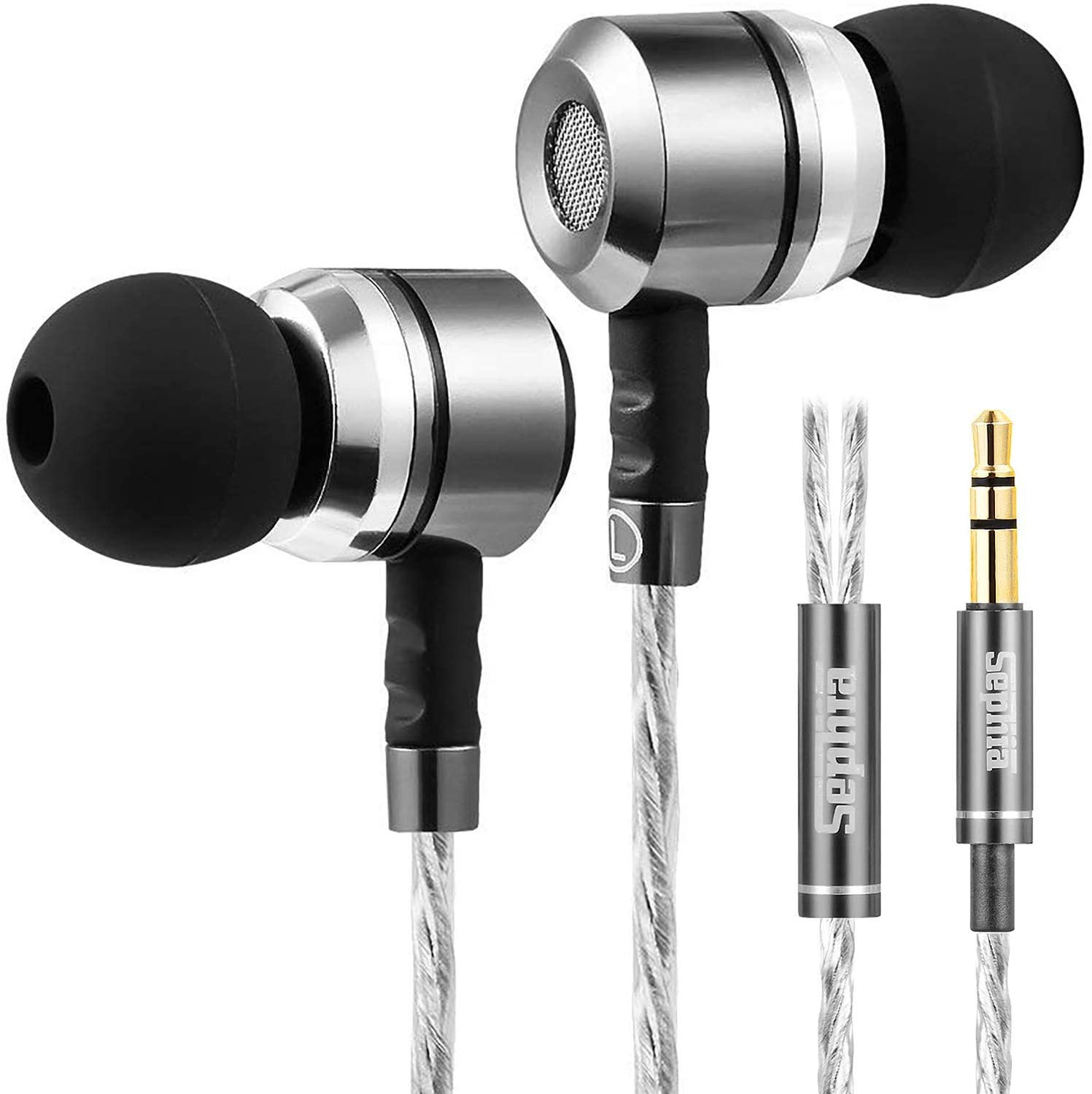 In-Ear Headphones
These headphones go directly inside your ear canal and provide some noise isolation from your surroundings.
They generally provide good audio quality and are a great option for exercising outdoors or in the gym since they are extremely compact and lightweight
In-ear headphones include earphones that come with a wired connection and earbuds that provide wireless connectivity with your portable devices.
They are considered a great travel companion, and some earbuds come with ANC as well that are very useful for air travel and in a noisy environment.
The only downside is that they are usually uncomfortable for extended periods and can cause ear pain or headaches.
Our Top Pick:sephia SP3060 Earbuds
Open Back Headphones
Open-back headphones come with earcups that are not sealed at the back for allowing airflow between them. These kinds of headphones produce the widest soundstage with deep rich tones. Some of the best sounding headphones are open-backs.
This design helps eliminate sound distortion and reproduce the more accurate tones. They are widely used for music production in quiet studios without much ambient noise.
They are not ideal for listening outdoors because of sound leakage and very little noise isolation. But the sound quality and the immersive listening experience provided by open-back headphones are simply unmatched in the industry
Our Top Pick:Audio-Technica ATH-AD700X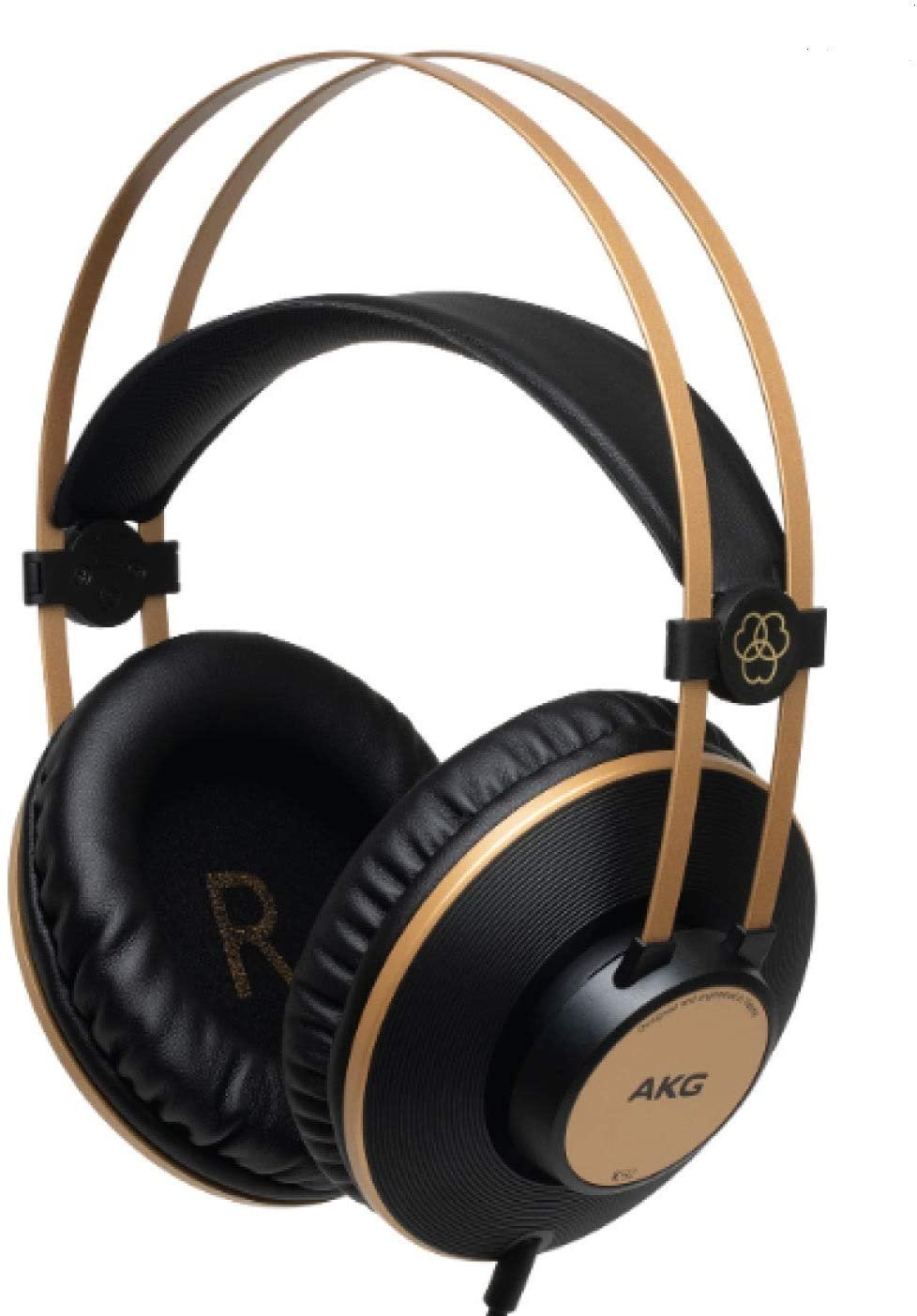 Closed Back Headphones
These headphones come with sealed ear cups that provide great noise isolation. There are many different types of closed-back headphones that provide hi-res audio and wide soundscapes.
Some closed-back headphones come with an active noise cancellation feature that will help block out ambient noise for a more immersive listening experience.
They are extremely suitable for travel or listening outdoors because of their noise isolation.
Some of these headphones can be heavier and may not be suitable for exercising or in hot climates.
If you mainly intend to use it for studio sessions, it is recommended that you compare the sound signatures before buying as some versions may come with bass-heavy tones.
Our Top Pick:AKG Pro Audio K92
Neckbands
Aka 'Collar headphones' are becoming the norm nowadays because of their safety and convenience. They are basically wireless in-ear headphones that have eliminated the risk of falling.
These headphones are extremely suitable for a variety of outside activities including running, cycling, workout sessions, etc.
They also provide better battery life than most wireless earbuds because of their larger build.
Our Top Pick:Anker Soundcore Life U2
Best Headphones According to Utility
Mixing
Headphones for mixing should be able to provide a reliable audio reference and help you focus on the fine details in your tracks.
They should also be comfortable for prolonged use, so over-ear headphone variants with soft cushioned earpads are generally preferred for this purpose.
If you plan to work in less chaotic and quiet environments, then open-back headphones can bring a huge difference in the rich tones that you will hear. If not, then closed-back headphones with decent padded noise isolation will be your best option.
ANCs can create some sound distortions, so go for hybrid ANCs with minimized distortions.
You may also want to consider investing in an amplifier to accommodate high impedance devices in your studio.
Our Top Pick:AKG Pro Audio K712 PRO
Laptop
If you are trying to create a quiet workspace with a good pair of ANC headphones, please go for hybrid ANC headphones. They provide much better performance in terms of sound leakage and interferences.
For gamers, a solid microphone in-built and surround sound features will help you compete better with your teammates in multiplayer games.
For casual users, going for a wireless version of headphones with Bluetooth connectivity is recommended for better mobility.
Our Top Pick:EKSA E1000
Running
Bulkier headphones with large drivers can be a hindrance to those who want to listen while running. You will need a pair of headphones that are lightweight and stable on your ears.
Whether you're a casual jogger or a marathon runner, you need your headphones to be resistant to constant jerks and movement and stay comfortably in your ears.
Bone conduction earphones are a good option if you frequently pass traffic and busy areas that require alertness.
Hygiene is also another factor where bone conduction earphones can be better.
But if you need some noise cancellation as well with your music, then a pair of solid earbuds with ANC is recommended.
Our Top Pick:TOZO NC9
Workout/Gym Headphones
Listening to music is a great way of staying pumped during your workout routines and it has also been shown to increase performance in the gym.
Large over-ear headphones can be quite bulky and may reduce your performance. You need a pair of headphones that stay lightweight in your ears without disrupting your workout.
A decent pair of wireless earbuds is your best option for this purpose. Get one with ANC in case you work out in a crowded gym or simply for shutting our ambient noise and focusing better.
Bone conduction headphones are also a good option and better than earbuds if hygiene is a concern.
Our Top Pick:Bose Sport Earbuds
Music Production
Music producers need their headphones to reproduce accurate tones and frequencies to maximize the quality of their work. It is therefore very important to analyze the sound signature of the headphones and ensure a flat curve, denoting balanced bass, mids, and trebles.
It is also recommended to go for high impedance headphones which will provide a deeper and detailed soundstage with clearer and more accurate tones.
You will also need to invest in a DAC and amplifier to run your high impedance headphones at their maximum power.
Over-ear headphones with soft cushioned earpads are also recommended for better comfort during those prolonged work hours.
Our Top Pick:Audio-Technica ATH-A990Z
Recording
Recording sessions require high-quality headphones that can reproduce accurate tones with a detailed soundstage.
High-end devices with large drivers and high impedance will provide those deep and clear sounds.
Over-ear closed-back headphones are generally recommended since they help avoid sound leakage into the microphones. Planar magnetic drivers can help avoid the sound distortions that are common in closed-back headphones.
If you are unsure of the accuracy of the lows, mids, and highs, you can always find the sound signatures of most headphones online. The sound signatures with a flat curve show balanced tones that can reproduce the most accurate sounds.
You can find attached microphone settings, but it is always better to invest in a dedicated microphone system.
Our Top Pick:Sony MDR7506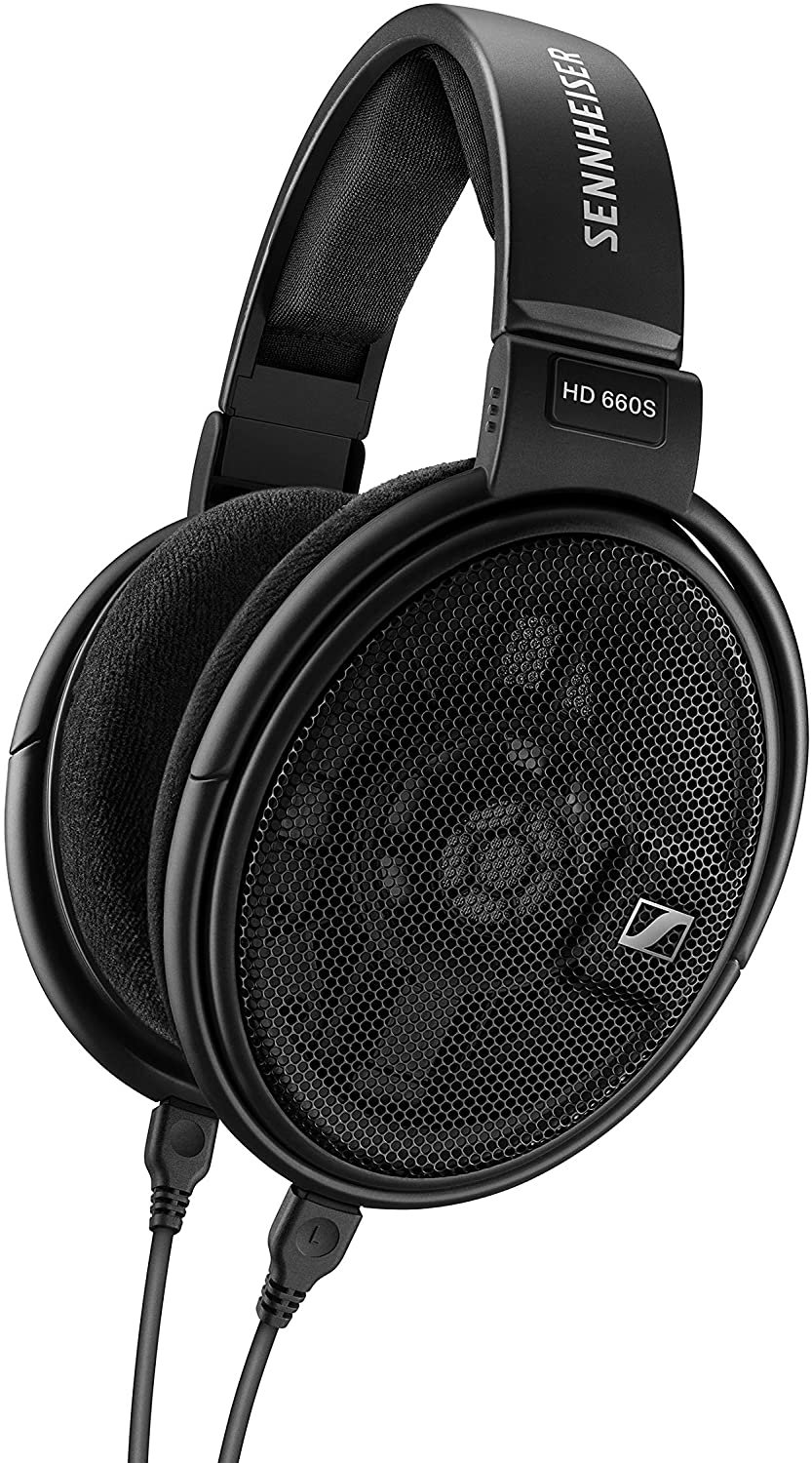 Studio Headphones
For Studio use, you need a solid pair of headphones that can rest comfortably on your head for those prolonged studio sessions.
Generally, over-ear headphones with soft velour earpads will provide that cushioned comfort for long working hours.
Most high-end audiophile devices are perfect for studio settings since they provide the best audio quality with the most accurate tones with minimal sound distortion and leakage.
If you mainly work in a quiet studio, then open-back headphones are the best option for providing a deep soundstage with richer tones.
ANC is another feature you may want to consider carefully since some ANC headphones can pick up unwanted noise. Hybrid ANCs are best if this feature is important for you.
Our Top Pick:SENNHEISER HD 660 S
Cycling
Cycling involves a lot of movement and instability when it comes to headphones. Your headphones will need to be stable and lightweight to prevent falling.
Since you need to wear a helmet for most cycling sessions outdoor, you won't be able to wear on-ear or over-ear headphones.
Earphones and earbuds are a great option, with the former being too prone to tangles and restriction of mobility. Wireless earbuds are the best if you need some noise isolation too.
Bone conduction headphones are considered the safest for cycling as it leaves you more alert of your surroundings. They are considered more hygienic as well since they are mostly washable and do not cause a build-up of sweat in your ear canals like earbuds.
Our Top Pick:AfterShokz OpenMove
Streaming
Streaming live videos is now considered an important online event that requires some specially made headphones.
Whether it is for gaming, or other informative or entertainment streams, good audio quality with attractive designs can make your sessions much more appealing and enjoyable to the public.
Wired headphones are a highly recommended buy since streaming can cause an additional audio delay with Bluetooth connectivity.
For gamers, it is recommended to get surround sound headphones for better directional sound awareness in multiplayer games.
There are a lot of different gaming headphones available that come with attractive designs that are great for streaming. Although they come with in-built mics, it is better to invest in a dedicated microphone setup for better audio quality.
Our Top Pick:Audio-Technica AT2035PK
Best Headphones for seniors and kids
TV Headphones for Seniors
Seniors with hearing loss may find it difficult to hear the TV properly without increasing the volume level, which could be uncomfortable for others.
There are different kinds of TV headphones available now that are specifically made for seniors with mild hearing loss.
These headphones allow seamless connection to your TV via optical cables, RCA (the red/white plugs), and 3.5mm audio cable, etc., and they provide good audio quality with no detectable delay. They are very easy to operate and can be a very useful device for those family movie times.
Battery life and type of headphones (in-ear, over-ear, etc.) are some of the things you should consider before making your purchase.
Please ensure that the device is compatible with your TV system.
Our Top Pick:Avantree HT4189
Best Headphones for kids
Sometimes you'd much rather do anything else than re watch the same cartoons with your kids.
If you're trying to watch something on an airplane with your kids, the onboard headphones may not fit properly. There are a lot of reasons why investing in a kid-friendly pair of headphones can help both you and your kid, enjoy quality time.
There's also a lot of things to consider, however, before choosing a good pair of headphones for your kid.
Please avoid putting in-ear headphones on your kid, the closer the sound source is, the more damage it can cause.
Over-ear headphones that fit snugly and come with volume locks and minimum noise leakage are recommended
Our Top Pick:iClever HS19 Kids Headphones